Welcome, Josh Hall Web Design Students & Listeners
How to Create A Confident Sales Environment
Confidently walk into every sales situation that attracts the clients you want and propels you towards being an expert in your industry.
My easy-to-follow, 5-step process for researching your potential clients before going into a sales meeting.
How to perform research that will help you make connections and be more relatable in sales conversations.
A framework for having the right attitude about being a benefit for your potential clients. 
These sales techniques and processes are what have helped me to triple my business in 1 year. You can, too.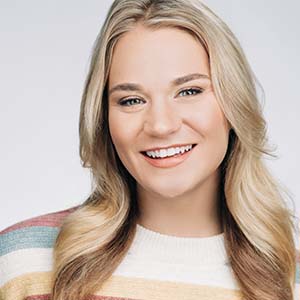 "From start to finish, Empowered Creative worked with me every step of the way to ensure that my website was exactly what I had envisioned! It exceeded my expectations."
-Aimee Lewis, Fraimework Productions
"Not only do we recommend them, we fully endorse their quality of work and professionalism!"
-Ben Garner, Rent Sound Gear
"When we first decided to redo our website and marketing plan we interviewed two large corporate-type web designers. They just did not have the vibe we were looking for. The first meeting with Daniel made us feel like this was a personal connection and that he truly understood what direction we wanted to work towards."
-David Horner, Basement Waterproofing Solutions
Hey! I'm Danny! I'd love to help you grow your business!
I started Empowered Creative in 2019. The idea, for this company, started while I was trying to make some extra money. I always had a passion for building websites but never thought I could make a career out of it.
Nearly 3 years later, I've now turned a freelance operation into a digital marketing agency. It's been an honor to be able to serve other small businesses in York, PA, and other areas in south-central Pennsylvania.
My personal background in sales has helped me to grow my business in a very short period of time, and with my current trajectory, I will hit 6-figures in 2022.